Taylors, SC
Prince of Peace , Taylors
Prince of Peace , Taylors
An Extraordinary Parish for Ordinary People
Taylors, SC
Who We Are
Prince of Peace Catholic Church is located in Taylors, SC. Prince of Peace enjoys a leadership role in Upstate South Carolina as the only parish which celebrates Mass regularly in two forms and in two languages, English and Latin. The parish has been featured on The New Liturgical Movement blog for its commitment to restoring the sacred in worship.
About Us
Our Services
Leadership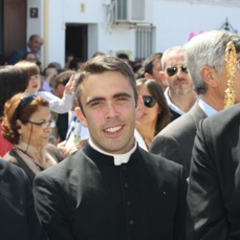 Rev Fr Christopher Smith
Father Smith is a native of Greenville, South Carolina. He was received into the Catholic Church at the age of 13 at St Mary's. After graduating from Southside High School, he went to Christendom College in Front Royal, Virginia. After a year living in Rome studying at the Pontifical University of the Holy Cross, he entered priestly formation at the Pontifical Roman Major Seminary, the Pope's personal seminary, for service in the Diocese of Charleston. While there, he obtained a licentiate in dogmatic theology from the Gregorian University and also studied French at the Institut Catholique in Paris. Father Smith was ordained Deacon by Camillo Cardinal Ruini, Papal Vicar for the Diocese of Rome, on 30 October 2004 and Priest by Bishop Robert Baker of Charleston on 23 July 2005.