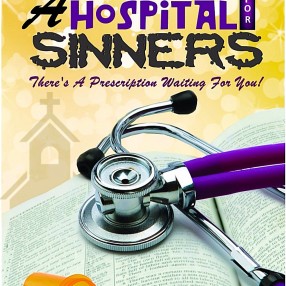 Who We Are
A Hospital For Sinners! There's a prescription for you.
Similar churches often offer music styles like traditional hymns, contemporary, and praise and worship. Programs like children's ministry, community service, youth group, nursery, and adult education are also typical. by FaithStreet
---
---
Our Services
Service Times
Sunday
09:45am

-

Sunday School Classes For All

06:00pm

-

Evening Service
Wednesday
06:00pm

-

Prayer And Bible Study
Saturday
11:00am

-

Men's Fellowship
---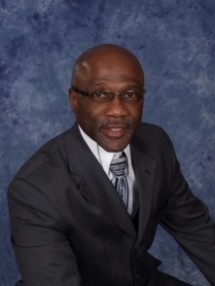 Lloyd Hill
Born March 18, 1960 in Charleston, WV to Mr. Robert Lee and Elnora Marie Hill. Educated in Kanawha County Schools till the age 16 after which he decided on his own that he no longer needed school to make it in this life. Less than 1 year later at the age of 17 he found himself standing before a judge who sentenced him to the state penitentiary at Moundsville WV, for the rest of his natural life. After 2 years of being incarcerated Pastor Hill came to know Christ and it was there that God called him to preach as well as pastor the very men whom he was locked up with. In 1988 God over ruled the Judges sentence and released Pastor Hill to further the call upon his life to do the will of God outside the walls of prison. In 1990 Reverend Hill was called to serve as Youth Minister of The Liberty Missionary Baptist Church by which also in 1991 he was licensed to preach the gospel under the pastorate of The Reverend Charles E. Blackmon. In 1991 he had the distinct honor of preaching the first ever Charleston Black Ministerial Alliance, Inc. City-Wide Youth Revival and in 1992 he was asked to do so again. In 1996 he was ordained by The Mt. Olivet Baptist Association after being called to serve as Senior Pastor of The Liberty Missionary Baptist Church. In December 2004 Pastor Hill was granted a full and unconditional pardon by then Honorable Governor Bob Wise, and was selected by the Martin Luther King JR. West Virginia Holiday Commission to be the recipient of the 2008 Governors "Living The Dream" Award. Pastor Hill holds an Honorary Doctorate Of Divinity Degree conferred upon him by the Saint Thomas Christian University. He served as President of the Charleston Black Ministerial Alliance from 2004 till 2012. After 13 years of faithful service to the Liberty Missionary Baptist Church, In August of 2009, God called and separated Pastor Hill to the work of The Father's House where he now serves as Senior Pastor. At this time he serves as the 2ND Vice President of the Progressive Missionary Baptist Association and State Convention of West Virginia. He is very active in the community, serving on various boards and committees, speaking up and out for the rights of others as needed. He is a Recipient Of the Governors 2014 Civil Rights Award. He is currently in pursuit of an associates degree from the West Virginia Junior College of Charleston. His heart's desire is to see people saved and delivered by coming to Christ especially our young people whom the enemy is destroying with a vengeance. He is married to the former Rosa Ward of McDowell County, WV and together they have 4 children and 14 grandchildren.
---
HI PASTOR HILL, I WILL TRY TO FOLLOW THE CHURCH AS MUCH AS I CAN. I CAN'T WAIT TO COME DOWN THERE SO I CAN WORSHOP WITH THE CHURCH. AND DON'T FORGET LUNCH. LOVE LITA.