Templo Betel Asamblea de Dios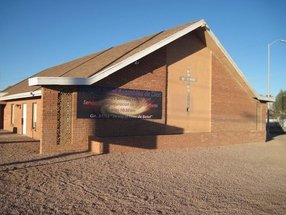 Who We Are
templo betel, tucson, iglesia en tucson, asamblea de dios
Our church is 100% spanish speaking, reaching out to the almost 400,000 latinos in the Tucson community. We are passionate for God to move in our city with revival and salvation. We minister to all ages emphasizing the cross of Christ where victory over sin is, the power of the Holy Spirit where the newness of life is and the glory of the Father where eternal life is promised.
---
---
Our Services
Service Times
Sunday
10:30am

-

Sunday School/Escuela Dominical

06:00pm

-

General Service/Servicio General
Thursday
07:00pm

-

Familly Service/ Servicio Familiar
What to Expect
---
It was the last Sunday of august and the church was a hit, The pastor was on a level we could all understand, he is truly anointed by God. He spoke exactly what I feel that I needed to hear. what took me so long to visit this church ? I've found my home. Pastor Hector's words are inspired by God.