Struthers United Methodist Church
Who We Are
The mission of the church is to make disciples of Jesus Christ.
The Struthers United Methodist Church is a Spirit filled and led ministry focused on the spiritual growth of our members. We practice compassionate outreach to our community, and obedience to God, The Bible, and our Lord Jesus Christ. We believe in showing our love for God by serving others in the name of Jesus. We practice hospitality, welcoming all who love God, or want to learn more about God's love, grace, and His plan for our lives.
---
---
Our Services
Service Times
Sunday
10:00am

-

Sunday School

11:00am

-

Sunday Worship

06:30pm

-

Youth Group
What to Expect
---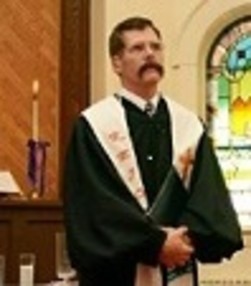 Doug Theobald
Pastor
Doug is our Pastor. He was installed as Pastor of our church in 2009. Prior to that, he served as Pastor of the Lowellville United Methodist Church for 2 years. He studied at the Methodist Theological School of Ohio, and was ordained in 2007. Doug is also a 28 year career firefighter and Lieutenant for the East Cleveland Fire Department. Doug has 2 sons and 2 daughters, has 2 grandchildren, and 3 dogs.
---