Stony Point Church
A Presbyterian (PCA) church in Richmond, VA
Who We Are
We are a collection of spiritual failures who are being rescued from our mistakes, misdeeds, self-centeredness, and rebellion by the grace of God through the life, death, and resurrection of Jesus Christ. We have joined with one another in love to seek, worship, and serve Him above all else. We meet every Sunday morning to praise God for who He is and to thank Him for what He is doing. We meet together to study the Bible and to learn to live in ways that please Him. We try to take care of one another. And we do what we can to take care of our neighbors.
We invite you – whether you are a Christian or not – to join us in worship. Our prayer is that, as we worship together, we will hear from God, believe His promises, take up our crosses, and follow Him.
About Us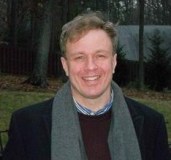 Steve Constable
Senior Pastor
Steve was born and raised in England. After becoming a Christian in his early teens, Steve got involved in Christian student ministry in school and then university. In the mid-80's he arrived in the US pursuing his dream of becoming a scholar of Shakespeare and also pursuing his American girlfriend whom he'd met in her junior year abroad from Georgetown University. Four years into graduate school, and helping with the local InterVarsity chapter, Steve and his former-girlfriend now-wife, Barb, concluded that Shakespeare should be left to greater mortals and that God was calling them to seminary (Trinity Evangelical) in Chicago. In 1992 Steve graduated from seminary, was ordained in the Presbyterian Church (PCA) and began serving a church in suburban Chicago as its first associate pastor. In the late 90's Steve and Barb moved back to the UK where he served for a brief stint as pastor at the International Presbyterian Church in London. From there they returned to a PCA church in rural upstate New York until 2004 when they moved to Richmond to serve at SPC. Along the way the Constables had a little Constabulary – four children: Ben, Chrissy, Johnny, and Emma.