St Philip Lutheran Church
St Philip Lutheran Church
Who We Are
Welcome to St. Philip Lutheran Church! We're a congregation of the Evangelical Lutheran Church in America (ELCA) located in North Raleigh.
We welcome all to receive God's love and grace. We welcome all because God welcomes all, regardless of race or culture, sexual orientation, gender identity or expression, or relationship status. We welcome all without regard to addictions, physical or mental health, legal status, political perspectives, socio-economic circumstances, or anything that too often divides us. Our unity is in Christ.
About Us
Our Services
Leadership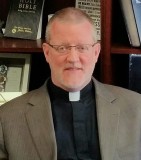 Rev. Timothy Poston
Pastor Tim Poston began his call at St. Philip on January 1, 2020. After graduating from Garner Senior High School, Pastor Tim graduated from Davidson College with a Bachelor of Arts in Religion, followed by Yale Divinity School with a Master of Arts in Religion (in Historical Theology), and the Lutheran Theological Seminary in Philadelphia with a Master of Divinity. He served his year of internship at Genesis Lutheran Church in Detroit, MI.