St. Peter's Episcopal Church
St. Peter's Episcopal Church
A sacred place for your faith journey, Saint Peter's Episcopal Church welcomes you!
Dansville, NY
Who We Are
Similar churches often offer music styles like contemporary, traditional hymns, and passionate reverent. Programs like community service, children's ministry, missions, adult education, and nursery are also typical. by FaithStreet
About Us
Leadership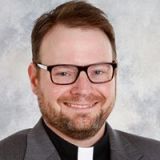 J. Eric Thompson
Priest in Charge
Ordained in 2005 and a resident of the Diocese of Rochester since 2011, Fr. Eric has had a variety of parish ministry experiences under his belt, as well as experience as an Army chaplain and hospital chaplain. He is married to Katrina Macaluso, and they have a son, John, age 2, and a newborn daughter, June.