St. Jude's Anglican Church
Scriptural Christian Faith and Teaching
Tucson, AZ
Who We Are
An Ancient and Unchanging Faith and Worship providing the ancient and unchanging solace in an Ever-Changing and Turbulent World!
Come and join us! All are welcome.
About Us
Leadership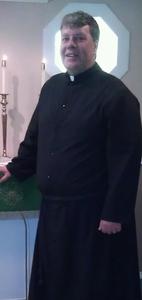 Fr. George Parrish
Anglican Priest. St. Jude's Anglican. United Episcopal Church, Diocese of the West. Loving the 1662/1928 BCP, the Lofty English and the 39 Articles of Faith.