Parker, CO
Southeast Christian Church
Southeast Christian Church
A Nondenominational church in Parker, CO
Who We Are
Southeast Christian Church in Parker: We like to say that "we are a church that will start where you are." At Southeast, you can start exploring your faith, begin your relationship with Jesus or start investing in relationships with others. It doesn't stop there; you can also grow in your relationship with Jesus and others. Children and adults, college-aged and seniors, singles, couples and families: there is a place for you here. We encourage you to discover why so many people call Southeast Christian Church their home.
You can join us for services on Saturdays at 4:00 pm and Sundays at 9:00 and 11:00 am.
About Us
Leadership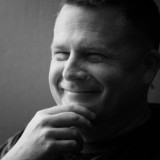 Phil Vaughan
Phil Vaughan has been the Lead Pastor at Southeast since 2011. He loves teaching, helping, caring,and serving people who are searching for God in their daily lives.