Saint Barnabas Church
Comfort & Encouragement
Cincinnati, OH
Who We Are
"St. Barnabas is an Episcopal community, inspired by scripture, informed by tradition, and enhanced by reason. The spirit of our Savior Jesus Christ guides our common ministries of service, compassion, and generosity, welcoming all who seek greater purpose in their spiritual and daily lives."
Join us at St. Barnabas and together we can develop a greater relationship with God, through the message and teachings of His Son, Jesus Christ.
About Us
Our Services
Leadership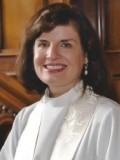 The Rev. Nancy Turner Jones
Priest in Charge
Saint Barnabas Church is a great place to worship!