New Haven, CT
Rush Church United
Rush Church United
Radical Unbreakable Spiritual Holy
New Haven, CT
Who We Are
The RUSH Church belligerently reaches out to people who are far from God. Although our approach is anything but traditional, we believe in and preserve a conservative theological position. We are Radical; One who advocates fundamental or revolutionary changes in current practices, conditions, or institutions. We are Unbreakable; One who is not able to be broken, removed, destroyed of defeated. We are Spiritual; One who is of, relating to, or affecting the human spirit or soul as opposed to material or physical things. We are Holy; One who is connected to God.
About Us
Our Services
Leadership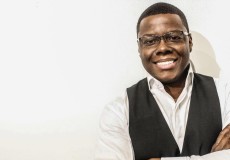 Marcus Gill
Pastor Marcus is a yielded vessel to the will of God for his life. He has not only understood the will of God but it has become the call on his life, to repair the breach, restore the old waste places, and lead the way to prosperity. His approach to ministry focuses on bridging the gap of cultures, ages, and society by offering a sound that is relative to every listener. Marcus is chosen by God to do great works for a time such as this. His ministry is designed to reach lost souls and inspire believers. By faith Marcus believes that we all have been given a "license for victory" that can never be revoked. He is the Founder and Lead Pastor of The RUSH Church United in New Haven, Connecticut.
I just saw a post that had your churches name at the bottom of it. It read: "Your entire family will prosper because of your faith" Please show me in God's Word where it teaches that.. My email is

[email protected]

I would love to discuss this with you.