Rocky Mountain Bible Church
Speaking the Truth in Love.
Brigham City, UT
Who We Are
A warm and welcoming fellowship of believers focused on God's word and growing in grace. Our preaching is expository Bible teaching. Our music is a blend of traditional and new hymns and choruses.
About Us
Leadership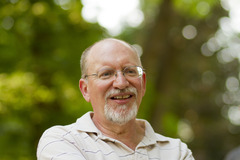 Steven Barsuhn
Pastor Steve is a graduate of Grand Rapids School of the Bible and Music. He and his wife, Laurie, have two grown children and three grandchildren. They have lived in Brigham City for four years and have served with Biblical Ministries Worldwide (RMBC's sponsoring agency) since 1982.