Returning to Truth Ministries
Who We Are
We're imperfect people serving a perfect God! #RTTMTP2B
We are a young energetic Church with a sense of what young people want but we are rooted in our traditional teaching of the Apostolic Gospel. We are located in the City of Detroit and want to be a part of the rejuvenation of the city. We are imperfect people serving the Perfect God. We aim to make God's love relevant, accessible, and transferable. Our passion for spreading God's love is the driving force that pushes us to offer hope and excellence to everyone we encounters. Praise is truly on the inside, we are taught by the honorable Bishop Vincent Yancey that "the only way up, is down". Meaning take joy in serving. We are a mega ministry that above all strives to serve the Lord.
#rttmtp2b #detroitschurch2belong
---
---
Our Services
Service Times
Tuesday
06:00pm

-

Praise Team Rehearsal
What to Expect
---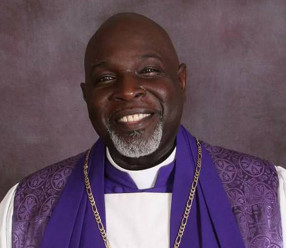 Vincent Yancey
Bishop
Bishop Vincent Edward Yancey was born September 17, 1965 the eldest of 3 children. Bishop Yancey served under the leadership of Pastor Robert Shackleford in every capacity of his church home Greater Whole Truth Pentecostal including choir director, junior Deacon, chairman of the Deacon board,youth Pastor , Assistant Pastor and whatever his hands could find to do he did it. In January 2003 he was lead by God to start Returning to Truth Ministries. Pastor Yancey was consecrated to the Bishopric in August 2010, Bishop Yancey serves as the 1st Presiding Prelate to Bishop James E. Kellem and has been appointed State Bishop of Michigan with Dominion Covenant Fellowship. In 2018 Bishop joined Rhema International Fellowship of Churches under the direction of Bishop Eric Lloyd. Bishop Vincent Yancey has done a great deal of positive work in District 3 of Detroit. As Pastor of Returning to Truth Ministries he is a leader in the community and spiritual sector. His passion for spreading God's love is the driving force that pushes Bishop to offer hope and excellence to everyone he encounters. Praise is truly on the inside, Bishop visits churches in his downtime, just to be in the house of the Lord. He teaches "the only way up, is down". Take joy in being humble and serving. As the Bishop with the Heart of Gold he aims to make God's love relevant, attainable, and transferable.
---
RTTM is most definitely one of a kind! It's one of the most caring, God fearing, people loving, humble, anointed, united churches around. For such a small ministry; these people are POWERFUL! And they declare that's it's nothing but the Lord; nobody but Jesus! Returning to Truth Ministries is not about numbers, but the concern is about changing lives, showing the love of the Lord, and using personal deliverance to minister and reach. This is def the place to be (TP2B) if you're imperfect, but know that the Father is perfect in all His ways. Stop by and experience RTTM, you'll be glad you did!

RTTM is truly the place 2 be, services are real but laid back. We understand no one comes to this point of wanting to know the Lord unless you're either born into it so church was kind of forced on you or you got to a point so low you have nothing else to lose. The great part is that's where God's been waiting on you this whole time and at RTTM we're a group of ppl who all hit that point and now we're just trying to understand what our mission is in his ministry hope to see you there until then later days.
Create an account or sign in to save your experience.
Go here? Tell us why you love Returning to Truth Ministries. Visited? Tell us what a newcomer can expect.