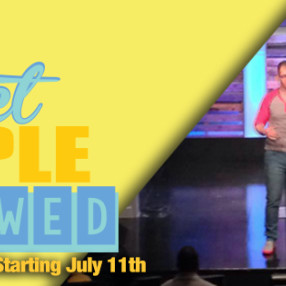 Who We Are
A New Casual, Contemporary, Christian Church in Havre de Grace & Perryville
We are One Church, Four Locations & Five Services!
We meet on Saturday @ 6 PM at the Havre de Grace Operations Center, Sunday @ 9:00 & 11:30 AM at the Havre de Grace Elementary School Campus, 10:15 AM at the Perryville High school Campus and 10 AM at the Abingdon's Regal Campus.. It is our hope that from the moment you enter the parking lot, you will experience outstanding hospitality! We want you to know that you are important to us and to God. "Come as you are" is our motto! We do not have a dress code. For those who are coming for the first time, there are reserved parking spots near the main entrance just for you.
At the front door, you will meet some of friendliest people we know. They will greet you with a warm handshake and a friendly smile. Please feel free to ask them any questions you may have about the service.
As you walk into the building, you will find our hospitality center serving a FREE continental breakfast on steroids with Starbucks coffee each week. We would love for you to join us to hang out and meet people before and after the service.
Nearby is the children's ministry check-in area. You are welcome to keep your children with you in the main service if you'd like, but many children enjoy the fun, kid friendly interactive service held in the lower level's Kid's Zone!
Nursery - Children are very important to us! Our nursery is available during all five services. Our nursery caregivers are loving people who will provide a well-supervised environment for your child. Also, the nursery is equipped with live video streaming of the service so that you do not have to miss the service if you stay in the nursery for any period of time!
Toddlers – Our toddlers program is for children ages 3 to 4 and also meets during all five services. Prior to the service, your children can be signed in to the Toddlers. Follow the signs to find the kids space.
Children's Church – Our children's church meets during all five services and is for kids who are 5 years and older through the 5th grade. Prior to the service, your children can be signed in to Children's Church. You'll see signs guiding the way to the lower level as you walk through the doors of the church.
All of our services include inspiring music and an encouraging message with practical insights into God's Word. You'll probably see a couple short videos and helpful slides on the screens throughout the service. At the service's conclusion, you may wish return to the hospitality center for more coffee or stay to pray with a member of our prayer team.
As you leave the service, please stop by our Guest Services and Get Involved Center's! At the Guest Services Center, you will receive your first time visitor's gift, find literature about our church, have the opportunity to ask questions and find answers about our church. At the Get Involved Center, you will be able to sign up to serve in one of our ministry's, get involved in a service project we are championing in our community, volunteer at Good Cause, join one of our MicroChurches and more.
Prayer – Each week, our prayer team is ready to serve and will agree with you in prayer over the needs in your life. Ask any Restore Church volunteer to help you locate someone on the prayer team. If you have an urgent request, email us at [email protected]
Questions - If you have any questions right now, feel free to email our Office Manager, LaChell Trisvan, at [email protected]! For questions about faith, or if you've attended a service and made a decision to follow Christ, email us at [email protected] or call church office at (443) 243-4537!
---
---
Our Services
Service Times
Sunday
09:00am

-

Havre de Grace Campus

10:15am

-

Havre de Grace Campus

10:15am

-

Perryville Campus

11:30am

-

Havre de Grace Campus

06:00pm

-

Havre de Grace Campus Deeper Service
Saturday
06:00pm

-

Havre de Grace Campus
---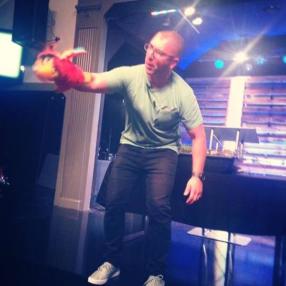 Jess Bousa
Jess was born in Belleville, New Jersey and grew up in both Bloomfield and Lake Hopatcong, NJ. After making poor decisions as a teenager, Jess entered Teen Challenge, a faith-based drug and alcohol rehabilitation center, in Syracuse, New York. While in the program, Jess responded to the call of God to pursue full time ministry. After completing Teen Challenge, he earned a bachelor's degree in Pastoral Ministry with a minor in Biblical Languages at Valley Forge Christian College in Phoenixville, Pennsylvania. That's the short story! Jess also has two master degrees from Gordon-Conwell Theological Seminary in South Hamilton, Massachusetts. He also studied for one year at Harvard University to complete one of his masters. He is the author of The Discipleship Dare: Living Dangerously for God. Jess, and his wife, Elizabeth, moved to Harford County Maryland in 2009 to start a community-based organization called: Good Cause in Havre de Grace, MD. Out of his investment in the community through efforts of Good Cause, he and a team launched Restore Church on 09.11.2011 with 239 people! The church is currently located at the Good Cause Commutiy Center (616 Ontario St., Havre de Grace, MD). His wife is a licensed graduate marriage and family therapist at F.A.C.T.S. in Forest Hill, MD. Jess and Elizabeth live in Havre de Grace with their child, Caleb!
---