Remnant Worship Center Inc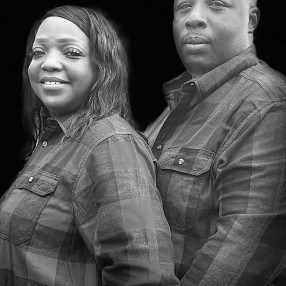 Who We Are
Who We Are
We are Family...brothers & Sisters in Christ.
Gal 6: 10
As we have therefore opportunity, let us do good unto all men, especially unto them who are of the household of faith.
We are a loving Church...love one another
John 13:34-35
A new commandment I give unto you, That ye love one another; as I have loved you, that ye love one another. By this shall all men know that ye are my disciples, if ye have love one to
another.
We operate in the Spirit of Excellency
Col 3:23-24
And whatsoever ye do; do it heartily, as to the Lord, and not unto men: Knowing that of the Lord ye shall receive the reward of the inheritance: for ye serve the Lord Christ.

We believe in Fulfilling the
Great Commission
Matthew 28:19-20
Go ye therefore, and teach all nations, baptizing them in the name of the Father, and of the Son, and of the Holy Ghost: "In the name of Jesus." Teaching them to observe all things whatsoever I have commanded you: and lo, I am with you always, even unto the end of the world.
We are a Giving Church
Giving in our time, talents and tenth.
---
---
Our Services
Service Times
Sunday
10:00am

-

Sunday School

11:15am

-

Worship Service
Monday
06:00pm

-

Prayer & Fasting
What to Expect
---
Leadership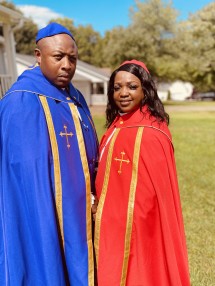 Tammy Lyles
Senior Pastor -Apostle
Senior Pastor, Apostle Tammy Lyles is a native of Gaffney, South Carolina, now resides in Boiling Springs, South Carolina. She is a woman of integrity, prayer warrior, anointed servant, visionary, and preacher, who flows and operates in the prophetic anointing. Bishop Matthew Lyles is a native of Spartanburg, South Carolina, resides in Boiling Springs. Bishop Lyles is a pianist, vocalist, and awesome man of God. He led the men ministry at RWC.
---
I joined the church a few years ago and my kids and I enjoy coming to every service God really shows up and shows out. There is deliverance, hope, peace and joy in the presence of the Lord. You will feel his presence at the Remnant Worship center! I love my church family and my Pastor dearly! Come see for yourself

The Remnant Worship Center Is A Church That Loves God! We Are worshipers and We Are Obedient To The Will Of God. We're On Fire For God!
Create an account or sign in to save your experience.
Go here? Tell us why you love Remnant Worship Center Inc. Visited? Tell us what a newcomer can expect.