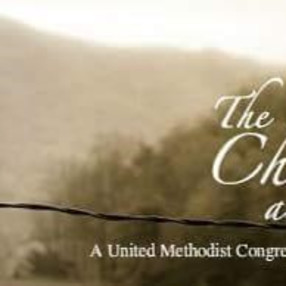 Who We Are
We are a small town church. We welcome anyone to join us.
---
---
Our Services
Service Times
Sunday
10:30am

-

Contemporary Worship
Wednesday
06:00pm

-

Dinner

06:30pm

-

Discipleship Bible Study
---
Charles Cater
Senior Pastor
Chuck Cater began his ministry as Pastor at The Church at Remlap in June 2015. He is passionate to see people come to know Christ and experience the power of the Holy Spirit in their lives. He serves as both Minister and the Lead Worshiper for a very talented team of musicians, who each week strive to create an environment for everyone to experience God through worship and the Word. He is partnered in ministry by his wife, Danielle. They have four beautiful girls Natalie, Raygan, Gryffen and Anna. Together they have a passion for relational and couples ministry, because of the incredible work that God has done in their own personal lives. Pastor Cater is a graduate of Mortimer Jordan High School and lives in Mount Olive, Alabama. In his spare time he enjoys fishing and chopping wood. His favorite movie is "Legends of the Fall" and his favorite books are "God Chasers", "Often told, Rarely Trained" and "The Shack". "I want to personally invite everyone in the Remlap Community and all surrounding areas to join us on Sunday Mornings at 10:30 am for worship. Also on Wednesday evenings for free food and bible study stating at 6:00 pm. God has done some incredible things in our church and I would like for you to be apart of what He is doing next!" - Pastor Chuck Cater
---
Does this church has a registry of the names of people who are buried in your cemetery? I think my best friend who passed away in June 2020 may be buried there. How can I find out for sure as I'd like to visit his gravesite? Thank you!
Create an account or sign in to save your experience.
Go here? Tell us why you love The Church at Remlap. Visited? Tell us what a newcomer can expect.