Rejoice Lutheran Church
Where God is experienced, community is shared & lives are changed!
Geneva, IL
Who We Are
Rejoice offers a place for individuals and families to experience a spirit-filled, mission-driven congregation that reaches out to the community and beyond. Contemporary worship services are filled with upbeat music and faith-based messages. Rejoice offers a variety of ways to enjoy fellowship within the congregation and to minister to others in the larger community.
About Us
Our Services
Leadership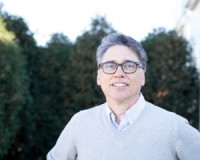 Lou Quetel
Senior Pastor
Pastor Lou took the call to join Rejoice in Nov 2005 sensing there was a very special energy and exuberant joy amongst the congregation. He feels we are blessed with talented and optimistic servant-leaders who want to make a difference for Christ; from the love and deep spirit of welcoming to newcomers, to our service to others both close to home and abroad, to the mentoring and investment in our youth. He is inspired by the way each age group is encouraged to grow their faith, use their gifts and become servant-leaders themselves! With Pastor Lou's leadership, the people of Rejoice aspire to be disciples of Jesus while creating and encouraging new disciples! He is known for his caring and compassionate heart, energizing and insightful sermons, and enthusiasm for guiding Rejoice to fulfill – with energy, passion and love – the mission that God has given us: to create a place where God is worshiped, community is shared, and lives are changed! Pastor Lou is a native of New York City and when he has free time, he loves to travel, read historical biographies and the classics (his favorite is Moby Dick), enjoys listening to classical music as well as classic rock and plays a mean set of drums!