Reeders, PA
Reeders United Methodist Church
Reeders United Methodist Church
Supportive relationships, life-changing worship, ministries for all ages.
Reeders, PA
Who We Are
The people of Reeders Church love the Lord, have fun growing together, and serve others with compassionate hearts. The church family has gone through tough struggles and has discovered the truth of Jesus' words, that He has overcome the world. We are a victorious group, with Spirit-led leadership and enjoy cultivating joyful and gracious relationships that encourage each other.
Special ministries serve the unique needs of all age groups and needs:
+ Children grow through Sunday education classes, an after school Awana Club and children's church.
+ Special weekend and w eek long camp and retreat opportunities abound for children and youth.
+ Youth have a blast at all the special events, are moved to serve the needs of the hungry and poor, and continue to grow in their faith through YFC, an active Youth Group and Sunday education classes.
+ Adults have lively discussion classes, Bible studies and classes for spiritual growth.
+ Men enjoy regular Saturday morning breakfasts and special days of serving.
+ Women meet monthly and more for special events, prayer, spiritual growth and the vibrant missions emphasis of UMW.
+ The church supports local food pantries, Operation Christmas Child, many special missions, and teams in mission in response to disasters are being formed.
Our Services
Leadership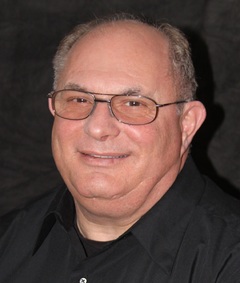 Larry Mark
Larry has taught biology and continues to love the discoveries of science. Larry is a former wrestler and loves the energy and excitement of sports. Larry is a family guy with a wife, three grown sons and one (and counting) grandchild. He has a blast each day with his Sheltie. He has an independent ministry, Reach Ministries, for over 25 years which is a ministry of encouragement and renewal. What he does is preach -- with passion and the Spirit -- and lives are touched. Kids at youth camps and conferences, adults in conferences and churches find his messages inspiring. Oh, and yes, he is the pastor of Reeders Church. His first love and gift is preaching, but you will find him fun and funny, caring and committed to serving God. Hopefully, you will see Jesus through his life...and then his words.