Reed Springs Baptist Church
Who We Are
warm, loving, relational, relevant, Christian Church
Reed Springs Baptist is community church in the Philadelphia area. We are a bible-believing, missions-minded, purpose-driven church. We are committed to five fundamental purposes: worship, ministry, evangelism, fellowship, and ministry.
We offer a blended style in our worship with traditional hymns and contemporary praise songs.
We seek to minister to physical as well as spiritual needs to those in our community. One of the primary ways we minister to our community is through our food pantry ministry on Thursdays from 11am - 2pm.
We are committed to missions and evangelism by conducting various evangelistic events in our community throughout the year and by participating in local, national, and international mission trips and projects in order to obey the Great Commission model given in Acts 1:8.
We are committed to maturing as Christians through biblical and relevant teaching and preaching.
---
---
Our Services
Service Times
Sunday
10:00am

-

Life Groups

11:00am

-

Worship
What to Expect
---
Leadership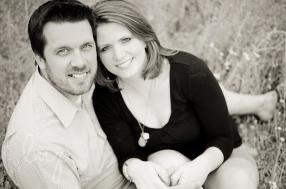 Michael DeLand
Senior Pastor
I absolutely love the ministry that God has blessed me with. He has entrusted me to preach His Word to His Creation. We live in a time where folks are looking for hope in so many places. So much effort is spent with no return. This is where I'm passionate. God's Word affirms that real hope comes from having a real relationship with Jesus! Only this will bring about real lasting change. It's an eternal investment! I have been preaching the Gospel for several years now with a focus on God's Word for renewal and regeneration. I have had the pleasure of seeing many folks come to Christ. My wife Susan and I are blessed with a daughter named Ainsley, and we just celebrated the birth of our son named Micah on January 20th! God is so good!!
---