Church of the Redeemer Sarasota
Church of the Redeemer Sarasota
Vibrant and Growing Traditional Anglican Church
Sarasota, FL
Who We Are
Come join us in worship of Our Lord Jesus Christ! Church of the Redeemer is a growing church in Sarasota, Florida of more than 2,600 members, and we invite you to take your place in this Christian community as we seek to serve God by preaching the Gospel, teaching the faith, administering the sacraments, and making disciples of our Lord Jesus Christ.
Located along the bay front in Downtown Sarasota Florida at 222 S Palm Ave (at the intersection of Ringling Blvd and S Palm Ave). Weekend mass times are Saturday 5:30pm, Sunday at 7:30am, 9am (family worship), 11am, and 1pm (Spanish mass).
Visitors are always welcome! Please stop by after the service for a time of fellowship over coffee and tea and some interesting faith formation classes.
About Us
Our Services
Leadership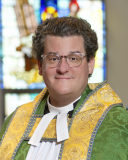 Charleston Wilson
Rector