Who We Are
We are a congregation that loves to gather, grow and go. We gather together for worship, education, fellowship and service to the community. Through these gatherings we grow in faith in ways we never could have on our own. Fed and sustained and challenged by what we've learned and how we've grown, we go out into the community to serve God and neighbors, sharing the Good News in everything we say and do.
About Us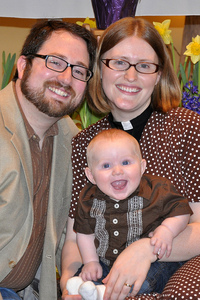 Annie Edison-Albright
I was ordained and called to serve Redeemer in September, 2010. The path that led me to Redeemer includes teaching English as a Second Language in Houston, TX; an MDiv from Yale Divinity School; missionary service in China and Slovakia; and hospital chaplaincy in Chicago. I love teaching, preaching, writing, serving the community and giving pastoral guidance and care.