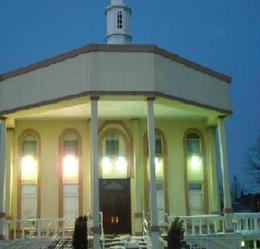 Who We Are
The Spirit of God Working Through the Word of God in the Lives of God's People
Praise Tabernacle Inc. is a community church located in the heart of Jamaica that seeks to serve and demonstrate the love of Christ.
We are a teaching ministry that aims to prepare and equip individuals. Our mission is to build up the people of God to work the works of God through the Word of God by the aid of the Holy Spirit.
Our services are enriched with high praises and worship to our Lord and the word of God brings strength.
We would be especially honored by your presence in our worship service. We look forward to uniting in fellowship with you.
---
---
Look at Linda Rika YouTube testimony. Six hours in hell two hours in Heaven. Ask God, Bible only Just his word only. Matthew 22:11-13 clothing only keeps a man from Heaven.

I love how Pastor Cabiness captures and reveals the biblical characters and the perils and hardships they went through to equate them with modern day times. Hope is still alive!!!

Praise Tabernacle is a place where the presence of the Lord dwells. It truly is a place where the Spirit of God, through the Word of God, changes and empowers lives. The word delivered is pure! The worship is alive and soul stirring. If you visit Praise Tabernacle, you will surely be blessed. Indeed I have been. See you there soon!
Create an account or sign in to save your experience.
Go here? Tell us why you love Praise Tabernacle. Visited? Tell us what a newcomer can expect.