St. Clement Roman Catholic Pope
Who We Are
Church, Roman Catholic, Queens, Brooklyn, New York
St. Clement Pope is a Roman Catholic Church in Queens, NY serving the Christian Faithfuls in the Diocese of Brooklyn and Queens. It was established in 1908 and since then has grown into a greater faith community with over a thousand Parishioners
---
---
Our Services
Service Times
Sunday
09:30am

-

English Mass

12:30pm

-

Igbo Mass
Saturday
04:15pm

-

Confessions 4:15pm - 4:45pm or by appointment

05:00pm

-

Evening Sunday Mass
---
Leadership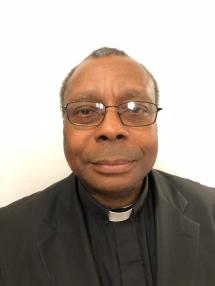 Rev. Fr. Michael Onyekwere SDV, PhD
Pastor
Fr. Michael is a priest for the Society of Divine Vocations serving as the Pastor of St. Clement Pope Church Jamaica, NY in the Diocese of Brooklyn and Queens.
---
i was a student at St.clement pope. i started 1st grade in 1958 & graduated in 1966. i treasure the memories . i remember Father Michael and Father Tenant. i was also an alterboy.

I remember someone by the name of Irene Waugh whose family lived in the sextant's house. I think that we were in The same class! The priest that you are referring was Fr. Fr. Karl Michael.

I lived in the sextant's house in the 60s. My father was the sextant of the church. We were a very large family and went to the school there as well. I remember a Father Michael who was very nice. Father Donahue was the pastor.
Create an account or sign in to save your experience.
Go here? Tell us why you love St. Clement Roman Catholic Pope. Visited? Tell us what a newcomer can expect.