Port Deposit Presbyterian Church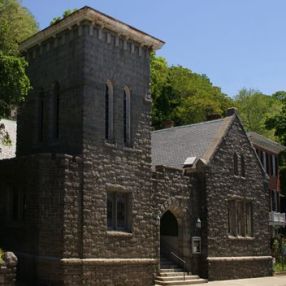 Who We Are
We are a small but growing church that has a fresh vision to bring the hope of Christ to the community around us and to the world through solid biblical preaching, vibrant heart-felt worship, Bible study, prayer and fellowship.
Our vision is to bring hope to the world around us by being a safe place for people to grow in the grace of God. We are a company of people with a past who are looking to a glorious future because of the grace of God in Jesus Christ. We are committed to modeling the love of Christ in all that we do as we work to Renew our faith, continually Re-discover our place of ministry in the community, and Rebuild for the future.
Our mission is to glorify God, make disciples and to meet human needs. We work to accomplish this mission by worshiping God with all our heart, by preaching, teaching and sharing openly the Good News of Jesus Christ; and by lovingly reaching out to help all people come to a place of wholeness in Christ.
Our Services:
Worship Celebration Sundays – 10:00 AM
Youth and Adult Sunday School - 9:00 and 10:15 AM
Intercessory Prayer – Tuesdays 7:30 PM
Contact us for information on home Bible studies and special services
AA Meetings every Friday at 8:00 PM and every Sunday at 7:30 PM
Free Community Pancake Breakfast 9:00 am first Sunday of every month
---
---
Our Services
Service Times
What to Expect
---
Jim Horn
Retired, Interim Pastor
---