Pearce Baptist Church
Real people connecting with God and one another.
Zebulon, NC
Who We Are
We at Pearce Baptist Church desire to be lights that shine brightly in a world that is often dark. Our ministries are designed to connect people to the Light of the world, Jesus, so that all people around us might see Him clearly through our lives. We hope you'll come and visit us to learn how you might be connected to Jesus.
About Us
Leadership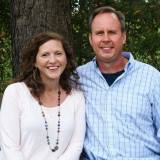 Mark Cottrell
Pastor
Mark sensed God's call on his life in his High School years. He loves the people of Pearce Baptist Church, the people of the Pearces Community, and the surrounding areas. Mark served as Youth Pastor at Pearce Baptist Church from 1994-1997. He has served as Pastor since February 1997. He has been married to the very lovely and talented Paige Bailey Cottrell since December of 1995. They have three young adult children; Caleb, Grace, and Silas.