PARADISE OUTREACH MINISTRIES
PARADISE OUTREACH MINISTRIES
Who We Are
A MINISTRY WHERE JESUS IS IN THE CENTER OF IT ALL
Vision
We desire to be a ministry that:
Produce & Develop Disciples, Contend & Break Barriers & Create opportunities.
MISSION
To preach the Word of GOD to edify, instruct, and disciple .
To Reach the lost
To build in the mission fields locally & internationally
To provide educational & Outreach opportunities for the community
Our ultimate goal is to glorify GOD

CORE VALUES
4 pillars of our ministry
- Duplicate & multiply in other communities & be a covering to ministries to provide strength, leadership, & love as visions come into fruition!
- Allow people to Experience the Presence of God through powerful Worship!
- To rebuild people & families through a powerful, simple, but relevant Word!
- Equip people to lead & be the disciples Christ has purposed them to be!
About Us
Leadership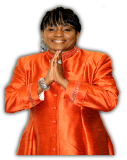 VANESSA BYRD
Pastor Vanessa R. Byrd was born and raised in Williamston, NC. She is the granddaughter of the late Alphonza and Katie Bell Little of Williamston, NC. She has one son, Marcus Shawn Byrd (wife, Lateshia W. Byrd) and one grandson, Marcus Shawn Byrd II of Greenville, NC. Pastor Byrd accepted her call into the ministry in 1989 while she was faithfully serving at Cedar Hill Baptist Church in Williamston, NC during her years of evangelism. She answered the pastoral call and founded Paradise Outreach Ministries in Washington, NC on July 18, 1999. In following the earthly ministry of Jesus Christ, who came not to be served but to serve and to give His life as a ransom for many, Pastor Byrd is committed to a lifetime of service. Her ministering is built upon the belief that in the name of Jesus Christ, broken hearts can be healed, the captive can be set free, sight can be restored to the blind, and the oppressed can be liberated. Through it all, Pastor Byrd acknowledges that if it had not been for the LORD who was on her side, none of this would have been possible and bases the success of the ministry upon Jeremiah 29:11, "For I know the thoughts that I think towards you, saith the LORD, thoughts of peace, and not of evil, to give you an expected end."
Im caught up by the vision mision and core values waw God bless you