Fort Lupton, CO
Outpost Calvary Chapel
Outpost Calvary Chapel
A Biblical Place of Learning, Loving and Leadership
Fort Lupton, CO
Who We Are
Welcome to our Fellowship... We invite you to look around and get a feel for things here. Please, take liberty to share any comments, prayers or questions that might be on your mind via our online Guest Book at www.outpostcc.org OR "Like" us on Facebook @ Outpost Calvary Chapel If you're not currently attending our fellowship - we'd like to take this opportunity to invite you to our weekly services. We hope you and your family will have a warm and Spirit-filled experience with us as we worship and explore the Bible together. We'd also like to invite you to make an online prayer request. You're prayer opens the door of communication with God. We would like to join with you in prayer if you wish whether being corporate or private. We encourage you while in service to post, tweet, blog or send an email of the topics the the Lord may have moved you with. we see that as an opportunity to tell your pals about Jesus... Live Blessed and we look forward to seeing you soon... In Service to Him, thus you, Dave Pierce SDG
About Us
Our Services
Leadership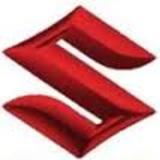 Dave Pierce
Pastor
Dave Pierce is the Pastor at Outpost Calvary Chapel. He and his bride Mary Lou (Barajas) have been sewn together since January of 1983. They have a blended family of three really neat children, wonderful grandchildren and amazing great-grandchildren. As a boy living in oil camps & oil towns across the western "Energy Belt", Dave's family attended church in the Protestant tradition. Mary is a native Coloradan with a father who was also in the energy field as a miner. She is a graduate of Fort Lupton High School. In the summer of 1994 Dave and his cousin Shawn went to a Men's conference in Boulder Colorado. Dave had a deep encounter with the Lord there and was forever changed. Mary Lou had grown up in the Catholic tradition and soon after Dave's conversion she too came to know and trust the Lord. Dave has a more recent background of Bible Study under the expository teaching modeled in the Calvary Chapel culture since that 1994 encounter. He has faithfully served Jesus at two of the Calvary Chapel churches. Crossroads Church of Denver with the Pastor Tom Stipe and a church plant serving under Pastor Lonnie Trujillo at Legacy Christian Fellowship. He served in various leadership roles there and worshiped God on the Worship Team for over a decade. Mary also served the Lord faithfully at Legacy on Women's & Children's Ministry. As co-laborers they have served alongside the Billy Graham Evangelical Association, Samaritan's Purse, Operation Christmas Child, Children's Heart Project, Franklin Graham Crusade in West Texas and with Anne Graham-Lotz Women's Crusade at the Pepsi Center in Denver, Colorado. The Pierce's are 2nd generation church planters. Mary's parents, Rufus & Rose Barajas, had been instrumental developing Holy Cross Catholic Church. As a younger man with his bride, they practiced and served in leadership at that church. The vision for Fort Lupton and Outpost Christian Fellowship began back in '03. Dave and Phil D. were coming back from a Calvary Chapel Men's Retreat in Estes Park Colorado. On the drive home, reflecting on the retreat, the Lord had spawned a vision in them both for Fort Lupton. Dave has been praying & seeking the Lord whilst waiting on Him to usher the perfect time to broaden His vision and move that vision into action. A Bible Study started August 22nd, 2009 at the home of J & Connie Herrick of Ft Lupton. On June 19th, 2011 the church officially came into full swing. Shortly after the Lord supplied a building for the Church to reside. "We see the Lord and His insurmountable provision. His unwavering vision and we trust Him fully with this body of Believers, His vision and our lives." Dave Pierce We invite you to come and fellowship with us here and let's see God work in and through us all!
Hello Dave, didn't know how to contact you... so I hope this reaches you. Just wanted to say it was nice to meet you and your wife at the town bbq a couple of weeks ago. Thank you for reaching out to John. He needs a friend.

Outpost is a warm and friendly place to be...