Our Savior Lutheran Church
Our Savior Lutheran Church
Who We Are
"The rhythm of our worship is from our Lord to us, and then from us back to him. He gives us his gifts, and together we receive and extol them. We build one another up as we speak to one another in psalms, hymns, and spiritual songs. Our Lord gives us his body to eat and his blood to drink. Finally his blessing moves us out into our calling, where his gifts have their fruition."
Dr. Norman Nagel

"What should occur in this house of God is that our dear Lord Himself speaks to us through His Holy Word, and that we, in turn, speak to Him in prayer and songs of praise."
Martin Luther
Worship has two components:
God reaching out to His people through the Gospel of Christ in Word and Sacrament, AND
God's people responding together in thanksgiving, praise, and prayer to the wonderful things that God has done.
About Us
Our Services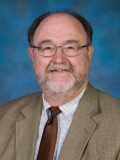 Laurence White
Senior Pastor
Pastor White has served as Senior Pastor of Our Savior Lutheran Church since June of 1981. Pastor White is a regular speaker for national pro-life, pro-family organizations across America. In that connection, he has had the opportunity to address millions of Americans through national radio and television broadcasts and has spoken to nearly 20,000 pastors across the nation. Pastor White also serves on the National Advisory Board of the Family Research Council. In 1997, Pastor White was awarded a Doctor of Divinity degree by Liberty University of Lynchburg, VA, in recognition of his efforts on behalf of the pro-life movement. At Our Savior, Pastor leads various Bible studies throughout the year on Sundays and mid-week.