New Hope Christian Reformed Church
Who We Are
Grow with us as we experience the transforming grace and power of God!
From our Pastor....
I'm excited that you've connected with New Hope Church. My prayer is that this is the first step in a growing walk with our God and His people.
At New Hope we believe that relationships are at the heart of everything in life, with the central one being our relationship with God. The good news is that God has taken the initiative to bring us back into right relationship with Himself: "that God was reconciling the world to himself in Christ, not counting people's sins against them" (a powerful verse in 2 Corinthians 5). Each one of us is evidence that there's no one too lost or broken or far away from God for Him to bring back home. We know our sin, but we also know our Savior--who brings the lost back home. We welcome you to join us as we come to know our Creator and God, through Jesus Christ our Lord.
If you have any questions or would like to learn more about the church, please don't hesitate to call. I pray that God will bring you closer to Himself by His presence at New Hope and through His people.

Pastor Jonathan Fischer
(207) 992-2223
---
---
Our Services
Service Times
Sunday
10:00am

-

@ Penobscot Christian School (1423 Ohio Street, Bangor)
---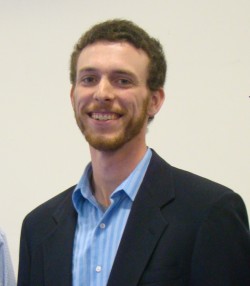 Jonathan Fischer
---
https://www.blogger.com/blog/post/edit/2918248137191750990/5333187281955959264
Create an account or sign in to save your experience.
Go here? Tell us why you love New Hope Christian Reformed Church. Visited? Tell us what a newcomer can expect.