Mt. Zion Church
Worship Christ. Spread the Gospel. Serve the Community
Cary, NC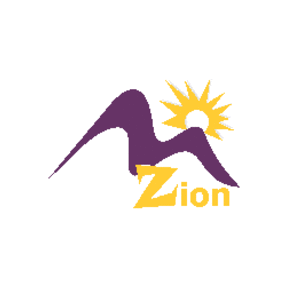 Who We Are
It is our mission to be a worshiping church that freely glorifies, praises and honors God. To be a serving church that comforts the congregation and community. To be a growing church that intentionally promotes discipleship and Christian education. To be a church that reaches out and seeks to spread the message of the Gospel of Jesus Christ in both word and deed.
We are a Cary, North Carolina Church located in the heart of the city dedicated to making disciples of all peoples.
About Us
Vibe
Friendly, Casual, Multigenerational, Neighborhood-focused
Programs
Faith and Work, Children's Ministry, Youth Group, Missions, Adult Education, Community Service, Young Adults, Nursery, Dance
Music
Gospel Choir, Contemporary, Praise and Worship
Denomination
Nondenominational
Size
Medium
Language
English
Founded
1865
Our Services
What are services like?
At Mt Zion we are excited that you are considering visiting us. We encourage you to come out and experience a Bible-based and relevant message, inspirational music, friendly people, and a loving environment. We desire to answer any questions you may have as a first time guest with us: The music is an integral part of our Christian worship experience. Our music ministry encompasses children from age 5 to adult whom use their worship through music to lead our congregation to new heights. At Mt Zion the music atmosphere is one of praise, worship, adoration, and celebration as we lift up Jesus Christ. The music and technology used at Mt Zion to enhance our worship is among the top 5% of churches across NC. The Word of God at Mt Zion is taught with clarity, conciseness, and creativity. The Gospel is preached to bring people to salvation in Jesus Christ. The Word of God is equipping us to let the light of Jesus shine through us to the world. We are to be a light to the world and a city on a hill that cannot be hidden. There is no dress code for our guests. Please come as you are. All are welcome.
What is the community like?
When you first walk up to our church you will be greeting by members looking to welcome you. Our members look to grow in the Word of God through our worship of Christ, as we share the gospel and make contribution in our community both locally and globally. While our church has its root from the African-American Missionary Baptist church, we have grown into a non-denominational church looking to embrace all cultures while continuing to christian principals of the bible. WE BELIEVE in God, creator of all life, the creator of mankind, the provider, sustainer, the keeper, who is all wise, all holy, all powerful, all loving, who eternally makes Himself known as Father, Son and Holy Spirit. (See Gen. 1:1; Matt. 28:19, 20; Mark 12:29; John 1:1, 14; II Cor. 13:14). WE BELIEVE the Bible to be the Holy word of God, literally given to man by God to be a final authority in faith and life. (See I Cor. 2:13; 10:11; II Tim. 3:16, 17; II Pet. 1:21). WE BELIEVE in Jesus Christ, the only Savior and Lord of all life. We believe He is the only begotten Son of God, and the eternal Word of God made flesh. We believe He was conceived in the womb of Mary by the powers of the Holy Ghost, and that He is truly God and truly man. (See John 1:1, 2, 14, 18; 3:16; Luke 1:30-35; Phil. 2:5-8). WE BELIEVE that man in his natural state is a sinner – that is, his life is lived in rebellion to God's Holy will. Thus the natural state of man is spiritual death. We believe that man needs to be born again through the grace of God given in Jesus Christ. We, therefore, believe that everyone who receives the Lord Jesus Christ by faith as Savior and Lord of his life will be born again by the Holy Spirit and will enter into immediate fellowship with God. (John 3:3-8, 16; 5:24; Romans 10:9, 10; 8:16; Acts 16:31). WE BELIEVE in the ministry of the Holy Spirit, being the Third Person of the Godhead. We believe He alone quickens the human heart from the curse of sin, regenerates, indwells, baptizes, seals and sets the believer apart to live a holy life. He is the teacher of God's Word, the power in every true sermon, and the source of victory in the believers' daily life. (See John 16:7-11; 14:17; I Cor. 3:16; 6:19; Eph. 1:13; 4:30; I Pet. 1:11; Romans 8:2, 4, 9, 12, 14). WE BELIEVE in the Church, the Mystical Body of Christ, comprised solely of those who have accepted Jesus Christ as their Savior, been baptized into His spirit, and sealed by His Saving Blood, to worship Him, to witness of Him, to seek to win others to Him, so that all may live in fellowship with Him to the Glory and the Honor of God. (See Matt. 16:15-18; Rev. 1:5; Tit. 3:5, 12; Zeph. 1:13, 14; Luke 24:47). WE BELIEVE that Christ instituted the Ordinances of Baptism and the Lord's Supper, to be observed in reverence, remembrance, respect, and spiritual reward, until He comes. (See Matt. 28:19, 20; Acts 10:47; 19:15; Luke 22:19, 20; I Cor. 11:23-26). WE BELIEVE in Heaven and Hell, and in the eternal security of everlasting blessedness of the saved lived in the kingdom of God, and the eternal conscious punishment of the lost, lived outside the presence of God, and the kingdom of God, the plan of salvation has ultimately been rejected. (See John 5:24; 10:28, 29; 13:1; 17:11; 14:16; Rom. 8:28-39; Heb. 7:25; I Pet. 1:5; Jude 24; Matt. 25:41; Luke 16:19-31; Rev. 20:11-15). WE BELIEVE there is a personal devil, a being of evil powers and great cunning, "the prince of the power of the air". We believe his power is great, but the power of our God is greater still! We believe the just have victory over him through the victorious life of Jesus Christ and that he will ultimately be cast into the lake of fire and brimstone and will be tormented forever! (See Job 1:6, 7; Ezek. 28:11-19; Is. 14:12, 17; Matt. 4:11-17; Eph. 2:2; II Cor. 4:4; Rev. 20:
What if I'm not a Christian?
Our services include worship through a mix of music, dance, video, testimony and preaching. If you come through our doors we will not check your spiritual status. You are invited to come as you are. We seek to share the gospel with everyone regardless of your class, status, race or sex.