Apostolic Fellowship International Ministries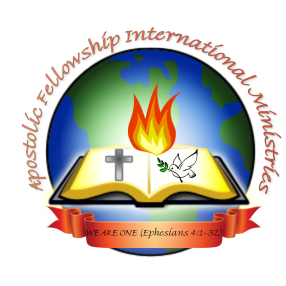 Who We Are
The international teaching ministry of Apostle Dr. Lee Ann B. Marino
No games, no gimmicks, just Kingdom.
---
---
Our Services
Service Times
Sunday
11:00am

-

Sanctuary Apostolic Service
Thursday
07:00pm

-

Seminary Classes
---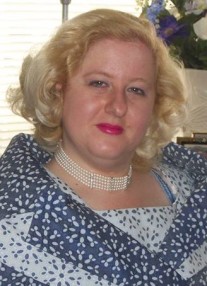 Dr. Lee Ann B Marino
Apostle and Founder
Apostle Dr. Lee Ann B. Marino, Ph.D., D.Min., D.D. is an apostle, apostolic theologian, Bible scholar, women's advocate, civil rights activist, university chancellor, and Apostle, Senior Prelate, founder, and visionary for Apostolic Fellowship International Ministries. In acknowledgement of her extensive work in the apostolic, she has been called "the greatest apostle of the modern church." A graduate of Apostolic University in Philosophy, Theology, Divinity, Religion/Comparative Religion, and Apostolic University Seminary Apostle Marino's practical approaches to preaching, spiritual matters, and Scripture study have reached multitudes with the Gospel of Jesus Christ. Apostle Marino has been in ministry since 1998 and founded Apostolic Fellowship International Ministries in 2004. She was ordained as a pastor in 2002 and as an apostle in 2010. Her fellowship encompasses twenty-two churches and ministries worldwide, and thousands of friends, and includes the work of Sanctuary Apostolic Fellowship, a movement dedicated to leading people to God without politics. In covering, her emphasis is on the unique development of each leader to become all God has for them to be in their specific gifting and ministries. She has preached and taught throughout the United States, Puerto Rico, and in Europe. Affectionately nicknamed "the Spitfire," and "the Nuclear Bomb of God," she is best-known for her work in the apostolic, educational efforts, to educate the Body of Christ, her instruction for church leaders, and her work in women's ministry, especially through her women's ministry division, Women of Power International. Her work is not without acclaim, and she is the recipient of several awards and has been featured in many magazine publications and on many radio and television programs, including Woman of the Year 2012 (H.I.S. Heart Scribes Magazine) and Mother of the Year 2013 (Shepherds Without Borders Bugle Lighthouse Ministries). As Chancellor of Apostolic University, her teachings in the apostolic, Bible study courses, church history and protocol, Scripture studies, textbooks, and educational materials on many issues of faith, ethics, theology, philosophy, and occult studies have reached individuals in over fifty countries. Her work, "Turning The World Upside Down: The Social Call Of The Apostolic" was included in the first-ever five-volume apostolic anthology, Aligning With the Apostolic, edited by Dr. Bruce Cook and published by Kingdom House Publishing in 2013. She was also honored to write the forward for Aaron Joy's Into Da Bright: Poetry Inspired And In Tribute To The Ruchira Avatar Adi Da Samraj, providing a unique Christian expression for a non-Christian poetry publication in 2013. Having written over twenty books, including Surrounded By So Great A Cloud Of Witnesses: A Devotional Study Of Women Who Revolutionized Church History (Righteous Pen Publications, 2013), Rites, Rituals, and Ordinances: Celebrating The Sacred In Ministry (Righteous Pen Publications, 2014), Ministry School Boot Camp: Training For Helps Ministries, Appointments, And Beyond (Righteous Pen Publications, 2014), About My Father's Business: Professional Ministry For Kingdom Leaders (Righteous Pen Publications, 2014), Experiencing God: Discovering The God You Can Perceive (Righteous Pen Publications, 2014), Awakening Christian Ministry: The Call To Serve Others As We Serve Jesus Christ (Righteous Pen Publications, 2014), Early Church History (Righteous Pen Publications, 2014), The Fundamentals Of Christian Counseling: In Theory And Practice (Righteous Pen Publications, 2014), and With Lovingkindness Have I Drawn Thee: Foundations To Transform Evangelism Into Discipleship (Righteous Pen Publications, 2014); Stumbling To Nineveh: A Journey Through The Book Of Jonah (Righteous Pen Publications, 2015); All I Know About Ministry…I Learned In Junior High (Righteous Pen Publications, 2015); Turning The Hearts Of The Leaders Toward The Father (Righteous Pen Publications, 2015); Calling The Kingdom Remnant: A Journey Through The Book Of Haggai (Righteous Pen Publications, 2015); Discovering Intimacy: A Journey Through The Song Of Solomon (Righteous Pen Publications, 2015); and multiple study guides, editor-in-chief of Power For Today Magazine and host of the Power For Today television and radio programs, Apostle Marino serves as a blessed and powerful preacher and teacher to the Body of Christ and beyond. Apostle Marino is also Mentor and Spiritual Covering for Zeta Nu Delta Christian Sorority, Inc., United Koinonia of Christian Community Greeks, a designer for Rose of Sharon Creations and CEO/Editor-in-Chief for Righteous Pen Publications and Righteous Pen Media. Her main website is www.powerfortoday.org.
---
Pastor Joseph D. Stephens

Dear apostle Greetings in the precious name of Jesus Christ our Lord, I am Pastor Joseph D. Stephens, Founder and Senior Pastor of the Christ Miracle Church with three branches in Liberia, West Africa I am also the founder of The Christ For All Interior Missions which is an apostolic mission of rural Pastors, Churches and Ministries that are geared towards reaching the rural communities in rural Liberia with the gospel of our Lord and savior Jesus Christ. Having heard and read your vision, I am moved to request for membership into your apostolic network. I am presently visiting the US where I had been attending the Bethlehem conference for pastors and leaders in Minneapolis MN. I am presently in Minnesota. My contact number is 76333981119.

[email protected]

nyemadey Hope to hear from you before I can go back to Liberia on March 14, 2019 Best regards Pastor Joseph D. Stephens