Mother of God Church
Everyone is welcome in this place.
Covington, KY
Who We Are
Mother of God is a vibrant Roman Catholic parish located in the heart of downtown Covington, Kentucky. Our community is a diverse family of caring individuals who are dedicated to living the Gospel and supporting each other in that challenge.
At Mother of God, we emphasize good liturgy, hospitality, social outreach and appreciation of the unique gifts each of us has to offer. Those who worship here come from all areas of the Tri-state. Those who visit come from all over the world. We invite you to visit us as well. Tour our lovely Italian Renaissance church. Attend one of our Sunday liturgies.
Whether you stay for a minute, a day or a lifetime, we are happy to have had the chance to welcome you.
About Us
Our Services
Leadership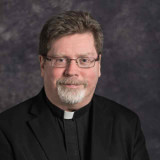 Father Mike Comer
Pastor