Who We Are
Little church BIG Heart ❤️
Just "Google": Meacham Church
A friendly group of people and Jesus (Church) meeting in a small country church building.
We have donut Fellowship about 9:15 Sunday school at 9:30 church at 10:30 then a Bible study at 4 p.m.
---
---
Our Services
Service Times
Sunday
09:00am

-

Donut and Coffee fellowship

09:30am

-

Sunday school Bible Study 45 min

10:30am

-

Worship and preaching approximately 1hr

06:00pm

-

Sunday Night Service
What to Expect
---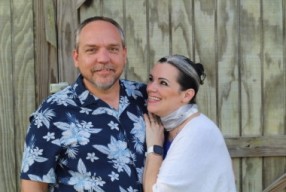 Lawrence Ohms
I have been told by a good friend (who recently went home to be with our Lord) If you share with others what Jesus is revealing to you, you will never run out of things to share with others. I pray that our Lord speaks to each heart. That we in turn apply it and Jesus is seen in us, then others experience Him in You. Won't you come THIS Sunday!
---