Maple Leaf Lutheran Church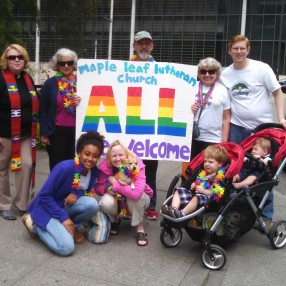 Who We Are
A Christian Community in the Meadowbrook neighborhood.
Welcome to Maple Leaf Lutheran Church! We are a Christian community located in the Meadowbrook neighborhood of North East Seattle. We are a group of caring people who come together in joy to worship Christ, serve others and love our community. We also have a lot of fun together and laugh a lot! (often at ourselves.) We would love for you to be a part of that! Come visit us some Sunday morning. Worship is at 10:30 am.
---
---
Our Services
Service Times
Sunday
10:30am

-

Our worship is a little different every week so come several times to get a true taste of who we are.
What to Expect
---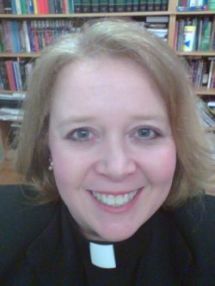 Julie Blum
Pastor Blum has been the pastor of Maple Leaf Lutheran since 2002. She's originally from Eastern Washington, but considers herself a true Seattle-lite (enjoying coffee, rain and sarcasm.)
---
This information has been posted all over the state of Maryland and will soon be posted in the state of New Jersey as well. Until recently Hackers have prevented me from posting this message in New York City. Probably because the Council of Foreign Relations is based in New York City. There's also a lot of information about the situation circulating among the Catholic Church. HIV is an act of war against the entire world. I've emailed or attempted to email these ten senators the information below. Most of them got through but a few where prevented by hackers but there is no doubt our senate is aware of my communication. It regards treason and genocide and they have no choice but to take it seriously. Of course you're always free to contact the senator of your choice about the issue. To find them simply go to https://www.senate.gov/general/contact_information/senators_cfm.cfm If you'd rather contact a congressman go to: https://www.house.gov/representatives These are senators I sent my message to. Alexander, Lamar - (R - TN) Contact: www.alexander.senate.gov/public/index.cfm?p=Email Baldwin, Tammy - (D - WI) Contact: www.baldwin.senate.gov/feedback Barrasso, John - (R - WY) Contact: www.barrasso.senate.gov/public/index.cfm/contact-form Bennet, Michael F. - (D - CO) Contact: www.bennet.senate.gov/public/index.cfm/contact Blackburn, Marsha - (R - TN) Contact: www.blackburn.senate.gov/contact_marsha Blumenthal, Richard - (D - CT) Contact: www.blumenthal.senate.gov/contact/ Blunt, Roy - (R - MO) Contact: www.blunt.senate.gov/public/index.cfm/contact-roy Booker, Cory A. - (D - NJ) Contact: www.booker.senate.gov/?p=contact Boozman, John - (R - AR) Contact: www.boozman.senate.gov/public/index.cfm/contact Braun, Mike - (R - IN) Contact: www.braun.senate.gov/contact-mike On Wednesday 15th, 2019 hackers representing the Family locked me out of my email accounts and prevented me from opening any new ones. Two days prior to this the Family got their hands on my thumb drive. On the thumb drive I had a series of files stored that I was using to inform the public of the criminal conduct against me by the Family that spans over a period of decades. I had backups of the files in my email accounts but once I was locked out of my email accounts of was cut off to all my access to these files. They won't let me open new ones for two reason. One was that besides posting my files on the NA website I was emailing information to varies parties and they are preventing me from doing that. The other is that I have been storing files in my email accounts and they are preventing me from saving any newly created files. There is only one reason they'd do this and that's because everything I have been saying is the truth and they don't want the public to know about it. This in fact is an act of admission and ultimately the courts will view it as such. They are desperately trying to keep me from informing the public of these crimes because they are connected to the fact that the Family is guilty of treason and the creation and distribution of HIV which is genocide. The area's I covered on the NA website are, Seattle and Spokane Washington. Portland and Salem Oregon. Sacramento, San Francisco bay area, San Jose, Palm Springs and Los Angeles California where Randy Rhoads was from. Denver, Boulder, Pueblo and Colorado Springs Colorado. Leesburg Florida where Randy Rhoads was murdered, Orlando and West Palm Springs Florida and of course Washington DC. A lot of the criminal conduct against me was committed by members of twelve step programs due to my substance abuse issues. This isn't a reflection on these programs but rather on the criminals involved. Programs that help people stay sober and straighten out their lives is a good thing and I owe a huge debt of gratitude to Alcoholics Anonymous and Adult Children of Alcoholics. I've also attended many NA meetings over the years. The day before I was locked out of my email accounts I was emailing radio stations in Southern California the following three situations which were included in my series of files posted on the NA website in the areas mentioned. The first was that Radio 1190 had a moral obligation to cover the murder of Randy Rhoads and failed. Radio 1190 is Colorado University's alternative music radio station located in the UMC building on campus in Boulder Colorado. I'd emailed them about the situation around August 2018 the first time and a couple times after that. They had a moral obligation to cover the story because the motive of the murder of Randy Rhoads is tied to an Ozzy Osbourne performance in 1982 at Colorado University's Events center. This is a coliseum located on the CU campus. I'd covered that in the emails I'd sent them as well as the fact that the situation is tied to the guilt of the Family of treason and the creation and distribution of HIV. They had a moral obligation because Colorado University was involved, their curriculum is concentrated around the subject of music and the fact it concerns genocide and treason. I got their emails off their website located at: http://www.radio1190.org/ The emails listed currently on their website right now are:

[email protected] [email protected] [email protected] [email protected] [email protected] [email protected] [email protected] [email protected] [email protected] [email protected] [email protected] [email protected] [email protected] [email protected]

The second situation which I'd covered in detail sent to most the above mention areas on the NA website was a situation in 1992 connected to the Wilson sisters of the band Heart motivated by my HIV activism in Seattle. As a result, my bandmates and the bandmates of two other bands where murdered in an attempt to cover it up. It involved the secretary of Bad Animal studio named Becky. Bad Animal studio was owned by the Wilson sisters and Steve Lawson at the time. Becky was also murdered over the situation. The third situation involved the radio station KISW in Seattle. The Family tried to get me over the Canadian Border to lock me up outside the country in an attempt to neutralized my activities as an HIV activist. I was involved in these activities in Seattle from 1990 to 1994. I worked with Act-up Seattle, the King County Health department and other organization dealing with the issue of HIV in Seattle at that time. I dated a girl named Diana for a few weeks who worked in the advertising department of KISW. She sold me Pink Floyd tickets obtained from the radio station that was held in Toronto Canada in July 1994. Diana and several other people were murdered over the situation as a result. It's my understanding that this situation had a huge impact on the Family's decision to murder hundreds of people starting in 2007 in an attempt to cover up the entire situation connected to me and the issue of HIV. Because of the death of Diana and the other issues involved KISW had both a moral and legal obligation to cover the story. Like Radio 1190 they knew about it. In fact I first sent them information a few years ago and still they remain silent on the issues. The HIV pandemic was intentionally started by the Family with tainted vaccines. These vaccines where produced by Merck whose located at: MERCK CORPORATE HEADQUARTERS 2000 Galloping Hill Road Kenilworth, NJ 07033 U.S.A. 800.637.2579 https://www.merck.com/contact/ And the National Institute of Health located at: National Institutes of Health (NIH) 9000 Rockville Pike Bethesda, Maryland 20892 301-496-4000 https://www.nih.gov/about-nih/contact-us the National Institute of Health is a Federal government program which means the US government was involved in starting the HIV pandemic. My understanding is that the Council of Foreign Relations was also involved in the HIV pandemic. Many people are unaware that the Council of Foreign Relations picks our presidents. The control the Family across the globe and have offices in New York and Washington DC. They were incorporated in New York in 1921 by the Rockefellers; previously to that they were referred to as the Illuminati. You can contact them through their website at: https://www.cfr.org/contact-us There is more about the issue of HIV on the blog but I will say that the World Health Organization which is a division of the United Nations administered the tainted vaccines both in the United States and abroad. Their websites are at: https://www.who.int/healthy_settings/contact/en/ https://www.un.org/en/contact-us/ What many people don't know and I found out around 2007 at about the time the Family intentionally infected me with HIV is that OHSU in Portland Oregon discovered an HIV vaccine and submitted it to the FDA for approval. For information on that technology go to: https://news.ohsu.edu/2019/01/23/new-vaccine-offers-fresh-take-on-malaria-fight https://www.oregonlive.com/health/2017/01/ohsus_hiv_vaccine_technology_a.html OHSU is located at: OHSU mailing address 3181 S.W. Sam Jackson Park Rd. Portland, Oregon https://www.ohsu.edu/about/contact-us Since 2007 a lot of people around the world have died due to HIV. The Family has the power to stop the HIV pandemic but won't do it. People are still dying horrible deaths everyday due to this disease. On the day I was locked out of my email accounts I sent a message to the White House a message about the situation and President Trump has done nothing to help me regain access to my email accounts. I'm not surprised, Clearly the US government was involved in starting the HIV pandemic and is involved in the ongoing genocide due to the inaction of the FDA and other activities. This should concern all of us because not only is HIV a serious health issue to the public at large but is in fact an act of war by the Family against the entire world. If you care to share your thoughts with President Trump on the issue or call the White House, go to: https://www.whitehouse.gov/contact/ 202-456-1414 Your awareness of the situation is certainly appreciated, Many thanks Paul Huebel