Lutheran Church of the Good Shepherd
Who We Are
A friendly, active community of faith located near the University of R.I..
We welcome all Christians and seekers from any background. Good Shepherd practices open communion, which means we invite everyone to the Lord's table because it is Christ's table. We are a Reconciling in Christ congregation, which means we affirm that all people are unique individuals created in the image of God, that all fall short of God's intention for us, and that all are free recipients of God's grace given to us in Christ, regardless of age, race, ethnic origin, physical or emotional condition, sexual orientation, marital status, economic situation, or anything else we forgot to mention. We believe God intends that everyone be invited to participate in the life and worship of a congregation. We welcome you to share our worship Sunday mornings at 9am. We look forward to meeting you!
---
---
Our Services
Service Times
Sunday
09:00am

-

Blended liturgical worship
What to Expect
---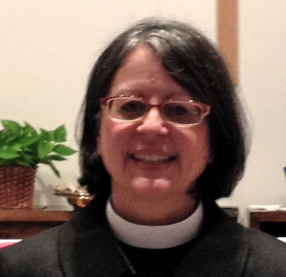 Mary Hansen-Joyce
Pastor Mary began her call as Pastor at Good Shepherd on Christmas Eve 2013.
---