Los Angeles First Filipino Church of the Nazarene
Who We Are
WIN THE LOST, BOND THE SAINTS, TRAIN THE LEADER, SEND THE PASTORS.
We believe that every Christian has been given at least one gift.
We also believe that every believer is DIFFERENT.
Every gift is IMPORTANT.
There is no little people in the body of Christ.
All the gifts are NEEDED.
Every human being has the desire to accomplish something WORTHWHILE.
Our desire therefore is to help each person to DISCOVER, DEVELOP AND USE the spiritual gifts and talents that God has given us.
When you use the spiritual gift that God has given you you're not only PRODUCTIVE, because God's gifted you to do something, but you also enjoy it.
It's fun!
You enjoy doing it.
We want everyone to feel the sense of accomplishment.
We endeavor to better EQUIP the Body of Christ in reaching the world with the Gospel of Jesus Christ.
COME AND JOIN US AS WE CELEBRATE GOD'S GOODNESS IN OUR CHURCH!
Our VISION is to share the light of the transforming message of Jesus Christ within Los Angeles and the surrounding areas.
---
---
Our Services
Service Times
Sunday
09:45am

-

Sunday Worship Service

11:30am

-

Sunday School
Wednesday
07:00pm

-

Bible Study and Prayer
What to Expect
---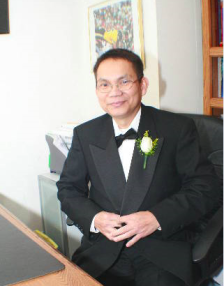 Manny Salva Cruz
I have been a pastor for more than twenty years now. I am also working as a Hospice Chaplain
---