Lighthouse Assembly of God
Lighthouse Assembly of God
Who We Are
Lighthouse, (LH), is an amazing family church. And that's what we really are, a family. We're still a small church, running under 200 folks currently, so you won't get lost in the crowd!
We believe God's Church exists for three simple purposes. Love God. Love the Family. And, invite someone to the Party!
We are discovering... the freshness of God's Word, the sweetness of God's Son, Jesus, and the compelling nature of the Holy Spirit!
Check us out. You'll be glad you did!
About Us
Our Services
Leadership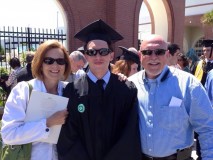 Pete Inman
Lead Pastor
I've been chasing God for over 30 years. Have been the Pastor at LH since 3/2000. Kim & I celebrate 32 years together next anniversary. We have two adult sons, both serving God, both successful in life. God spoke to my heart to give myself to the Community, in His Name, years ago. So... I serve: as a Brevard County Sheriff's Chaplain; and in the local school system at one of our High Schools, as a Pastoral Counselor and Mentor for troubled students. I love God. I love people. And I give my life to connect the two...