Kingfisher Church of the Nazarene
Kingfisher Church of the Nazarene
A Church of the Nazarene church in Kingfisher, OK
Who We Are
We are a church that is committed to making Christ-like disciples and encouraging a holiness lifestyle.
It is our goal that everyone feel included and loved as part of the family of God. We have ministries to help individuals build relationships, feel a sense of belonging, and create a community pleasing to God.
About Us
Our Services
Leadership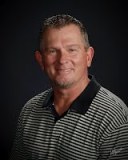 Jeff Liles
Former Youth Pastor and Educator. 16 time World Champion Basketball shooter and school assembly presenter.