Joy Reigns Lutheran Church
Who We Are
A living, breathing expression of God's joy.
We are a church where all are welcome and we exist that all may know Jesus Christ and become his fully devoted followers. Whether you are new to the church or a long-time Christian seeking a new spiritual environment, at Joy Reigns you will find a community breathing with excitement where we experience the Bible and the Christian faith in life-giving ways.
We will share worship with you through video, contemporary songs and relevant, story-filled messages. We have no expectations that you come with a church background but only that you come seeking to learn about God and his love for you. We all arrive as sinners to be forgiven and so each of us comes seeking a new relationship with God through Jesus Christ.
We challenge people to deepen their discipleship. We are committed to a mission that focuses on making a difference in our community and in the world beyond. We pray that God will help us catch the wave of spiritual growth God is building among us.
---
---
Our Services
Service Times
Sunday
09:15am

-

Praise and Worship

10:30am

-

Praise and Worship
What to Expect
---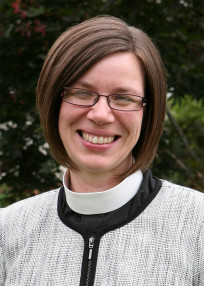 Sara Yotter
One of Pastor Sara's favorite stories about Joy Reigns involved making paper airplanes with the kids during worship: "During a children's sermon, we made a paper airplane, that turned into a rocket that finally popped up into a cross to remind us that only God's love can get us to heaven."
---