Intimacy With Jesus Church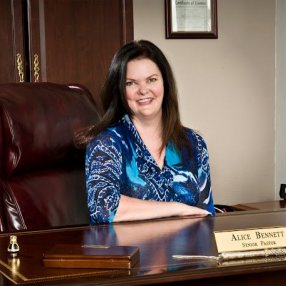 Who We Are
Bringing Miracles to the Nations
We believe in a triune God, Father,
Son and Holy Spirit.
We believe that Jesus Christ is the only begotten Son of the Father.
We believe Jesus Christ is sinless, that He was crucified on a cross, died, and on the third day was resurrected from the dead.
We believe that through Jesus, all people can be saved from their sins.
We believe that the Bible has God's inspired words. They were given to us to help teach us and help us know God.
We believe you can get an increase of the Holy Spirit called the "Baptism of the Holy Spirit" where you can speak in other languages and have other gifts.
We believe that God will heal you.
---
---
Our Services
Service Times
Sunday
10:00am

-

Sunday morning worship
Friday
07:30pm

-

Healing Service
What to Expect
---
Dr. Alice Bennett
Dr. Alice Bennett has been ministering in the valley since the '70s. She went to Phoenix Arizona in her 20s, through a prophetic word that sent her there. She has seen the Lord perform numerous miraculous healings, beginning with the healing of a blind woman while ministering in Sweden. Pastor Bennett was ordained 1989 and now holds a doctorate in ministry. She has networked with many churches and ministries, activating the gifts of the spirit for thousands of individuals and leaders. She continued in her personal ministry until the founding of Intimacy with Jesus Church in 1993. Throughout the last 18 years she has appeared on Christian television, worldwide radio, and has conducted crusades in Mexico, Haiti, and Africa. Wherever she travels there are miracle healings of all kinds, including deaf ears opened, AIDS and malarias cured, brain tumors dissolved, operations avoided, cancers healed. She ministers in prophecy along with the other gifts, based on the Word of God (1Cor,12). Her teachings have led many to learn for themselves how to hear from God, drawing them into a deeper personal relationship with Him. Her vision for believers is to see them fully functioning in their callings, with practical applications of the Word and the Gifts in their ministries. Pastor Alice enjoys scuba diving, old movies and collecting antiques. She lives in Scottsdale with her family.
---
Good Afternoon Dr. Bennet My name is Richard Jewell and I work for Holdfast Recovery up in Prescott Az. Our founder is Brendan McDonough who is the sole survivor of the Granite Mountain Hotshots tragedy that took place in Yarnell about 6 years ago. Brendan and myself would love to sit down with you and discuss our Christian based recovery center and the program were using to help individuals overcome their addictions/trauma. We believe in the power of Jesus Christ and the redeeming nature that comes from knowing him on a personal level. This can be an integral part of the recovery process and we would love to discuss our program with you so that we might gain a resource for aftercare for our clients that come from the valley upon completion of our program. If you would like to set up a meeting with us or if you have any questions regarding our program feel free to reach out to me directly. Sincerely Richard Jewell M.S. www.holdfastrecovery.com