Holy Cross Lutheran Church
Holy Cross Lutheran Church
LCMS, Christian church, praise team, liturgical, youth, Jesus, Christ
Saginaw, MI
Who We Are
Welcome to Holy Cross Lutheran Church!
We are a family of believers who have been blessed by God for 165 years. Through our church and Christian dayschool, generations of men, women, and children have learned about Jesus Christ as their personal Savior. We are a family of Christ-followers who want everyone to feel welcome and desire to grow with us as we journey this life in Christ.
Through various worship styles, Kids' Zone, and numerous Discipleship Opportunities, we continue growing with one another in the knowledge of all that God has done and continues to do for us through Jesus. We also desire to move beyond just knowledge and into engagement in our community in the name of Christ.
Come to worship, stay for fellowship, be equipped during Discipleship Hour, and rejoice in the love of God with our faith family within our walls and beyond! Remember - God loves you and so do we!
About Us
Leadership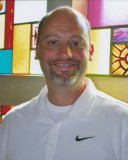 James Krueger