Great Valley Baptist Church
Who We Are
Sharing our Open Tradition of Christian Faith and Serving our Community
We meet at 9:00am by zoom for prayer and an abbreviated service, at 10:30am in person in the Meeting House.
We celebrate Communion open to all on the first Sunday of each month. Please visit our website BCGV.org for details of our 311 year history and our congregational activities and missions.
---
---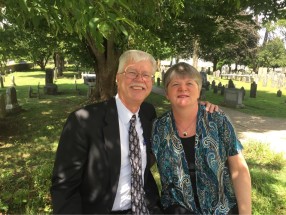 John Loring
Pastor
Pastor John Loring is a graduate of Palmer Seminary and before that, studied biology at Eastern College. He is an avid ornithologist and delights in all God's creatures. He also has an appreciation of history and science evident in his sermons. His sermons can be viewed on our YouTube channel "Great Valley Baptist Church."
---