Upper Merion Baptist Church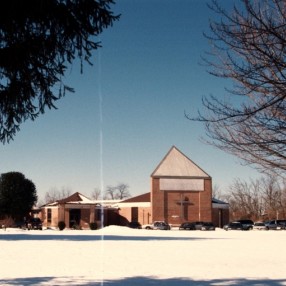 Who We Are
Encounter God! Grow in Christ! Be empowered to serve!
We are a small church with a big heart! We seek to glorify God and make disciples by loving God, loving each other, and loving our neighbors near and far. We are committed to helping you take your next step of faith...to help you experience the transforming power of a relationship with Jesus Christ and the joy of following him. We offer opportunities to grow spiritually, to learn how to live out your faith according to God's Word, and to discover God's purpose for your life.
---
---
Our Services
Service Times
Sunday
09:30am

-

Bible Classes for all ages

10:00am

-

Summer Schedule 6/21-9/13

11:00am

-

Worship Service
What to Expect
---
Rev. Kathryn Eagles
Pastor Kathy is a transitional and transformational leader whose passion is to develop radical followers of Jesus. A graduate of Palmer Theological Seminary, she began pastoral ministry nearly 10 years ago after raising her family. She encourages God's people to deepen their relationship with Jesus, to discover their spiritual gifts and ministry, and to be empowered to work together to fulfill God's mission in the world.
---