Hartford, CT
Grace Worship Center Church
Grace Worship Center Church
The Grace Experience - Where LIFE, LOVE and FAVOR overflows!
Hartford, CT
Who We Are
VISION: To reach out and bring a viable service to those who have been "damaged" mentally, physically and spiritually. To bring direction and order into lives through preaching and teaching the reality of the Gospel.
MISSION: To establish and maintain an environment by the Word of God within the community that will nurture the human spirit, soul and body of the people it serves to the place of wholeness.
About Us
Leadership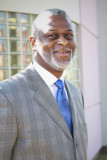 Steven Hodge
Pastor/Founder
Bishop Steven Hodge has been teaching and preaching the Gospel since 1978 and is the Founder and Senior Pastor of Grace Worship Center Church of Hartford, CT, established June 1993 and God's House Worship Center of Norwalk, CT, established January 2011.