Grace United Methodist Church
Grace United Methodist Church
Reaching others with the love and teachings of Jesus Christ.
Lansing, MI
Leadership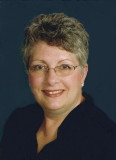 Jane Ellen Johnson
Former art teacher called into the ministry.
Grace United Methodist is a small church in a quiet neighborhood. The people are very friendly. The first service at 9:15 is mainly older people and the worship is traditional. The second service has more younger people with children and is a lively praise type service. Dress is casual all the way up to dressy. Come and worship with us!