Fresh Anointing Impact Church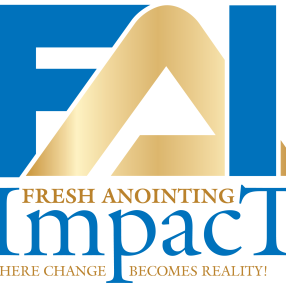 Who We Are
"Where Change Becomes Reality"
We invite you to come and participate in a life-changing ministry where every service is a time of refreshing, deliverance, revelation, praise and worship!
Our Mission:
To introduce, reintroduce, reveal, illuminate and identify who we are in Christ, while reaching our full potential in life
Our Vision:
To be an ever-evolving, all inclusive, multifaceted ministry of spiritual enrichment, rebuilding the lives of people for destiny in the Kingdom of God
---
---
Our Services
Service Times
---
Pastor Jonathan Dunn
Pastor Jonathan Dunn returned to his native home of Cincinnati, Ohio and founded Fresh Anointing Impact Church (FAI) in November 2011. FAI is a place of spiritual enrichment "where change becomes reality". Pastor Dunn has a passion for helping people discover who they are in God and who God is in them. He is called by God to promote people into greatness. "My assignment in the body of Christ is to push people out of their comfort zones and into destiny and purpose. Destiny pushes you to go to the 'higher you'." Pastor Dunn's heart for God's people is evident in the rapidly growing membership within FAI of those who desire to reach their potential in life and in the kingdom of God.
---
I enjoy the service. The atmosphere is very welcoming. I enjoy the worship and praise group. The music is anointed with very skilled musicians. I really enjoy the preaching of the gospel. For a young man he is very wise, knowledgeable, anointed, and rightly divides the word of truth.

3 years ago I had the blessing of attendance for a month of Pastor Dunn's preaching. Was looking for a way to reconnect in the near future. The Phone# 513-403-4447 is not correct. I do not social media. Feel free to contact me when or if services resume 859-380-5825
Create an account or sign in to save your experience.
Go here? Tell us why you love Fresh Anointing Impact Church. Visited? Tell us what a newcomer can expect.