Jamaica, NY
Forgiveness Assembly
Forgiveness Assembly
A Church That Cares For You!
Jamaica, NY
Who We Are
Forgiveness Assembly Church was founded by Pastor R.L. Ishmael and is located in queens, NY. Out of the challenges that he faced Pastor R.L. Ishmael believed that in order to move forward we must seek forgiveness as well as offer forgiveness.
Forgiveness Assembly Church is a blessed church. Over the years we have seen much growth both in quantity and in quality.
Forgiveness Assembly is a multicultural church. Our membership is made up of people from all ethnicities and backgrounds. It is our goal to help all our friends and family to feel as welcomed as possible.

About Us
Our Services
Leadership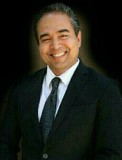 Rovin Ishmael
Pastor