First Southern Baptist Church - Hurt
First Southern Baptist Church - Hurt
A family delighted in Jesus in excited about you.
Hurt, VA
Who We Are
First Southern is a family who is on a mission to make disciples of Jesus. We have energetic Bible centered preaching a great place for the family to learn and grow in the Lord.
About Us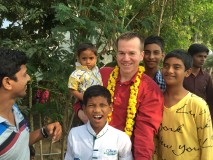 Sam Knaus
Pastor
Sam Knaus and Eddie McDonald serve as co-pastors at FSBC. We both come from teaching backgrounds and were called to the ministry in our 30s. We couldn't be more excited about what God is going to do with his church at First Southern.