Columbus, OH
First Congregational Church of Columbus
First Congregational Church of Columbus
United Church of Christ
Columbus, OH
Who We Are
Our congregation has been in downtown Columbus "entering to worship and departing to serve" for 160 years! Together we come to serve God as a community of light and friendship - engaging in actions of worship, justice and mercy, kindness and care – seeking to make the love of God in Christ visible. We serve with joy, discovering more about God and one another as we grow in faith.

We invite you to be present at Sunday morning worship and education with us:

9 a.m. for our informal worship with communion in Parish Hall
11 a.m. in the Sanctuary for our traditional worship, choirs and organs.
Rev. Dan
We hope that you can join us at worship this Sunday. No matter who you are or where you are on life's journey, you are welcome here. We would be pleased to have you join us in our journey of faith, walking together toward Christ's birth.
About Us
Leadership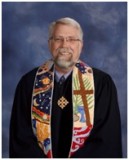 Rev. Timothy Ahrens
Rev. Timothy C. Ahrens is in his 15th year of ministry as Senior Minister of First Congregational Church, United Church of Christ in downtown Columbus. A church known for its witness to social justice since its birth as an abolitionist congregation in 1852, Rev. Ahrens is the fifth consecutive senior minister from Yale Divinity School and is a lifelong member of the United Church of Christ. Under his leadership, First Church has doubled in membership during an era when seven downtown churches have closed their doors.