White Settlement, TX
First Church of Fort Worth
First Church of Fort Worth
Apostolic in Doctrine, Pentecostal in Experience!
White Settlement, TX
Who We Are
FIRST CHURCH is a multi-cultural, multi-lingual, multi-generational and multi-location congregation. We want you to experience great music, insightful messages, friendly people and an enjoyable atmosphere that are always a part of First Church. What you discover on Sundays and Wednesdays will help you know how to think about life, how to deal with daily challenges, and get connected with a real and loving God.
We are delighted to offer our ministries to you and your family. We believe that the friendly people at FIRST CHURCH will be helpful to meet your needs. Our greatest desire is to introduce you to Jesus Christ and to serve the spiritual needs of you and your family. Christ has made a difference in our lives and we would love to share Him with you!
About Us
Our Services
Leadership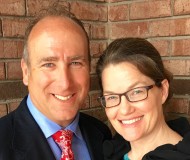 Donovan Burkett
In October of 1999, Donovan Burkett received the call from God to leave his home of Houston and move to Fort Worth with his wife and daughter to build a church. First Church of Fort Worth held its first service on a Sunday in July in a "small white church" in Benbrook, TX with a total of 7 people in attendance. Within a year the "small white church" was filled to capacity with 50 members. Lead Pastor Burkett anticipated the need for a larger space to hold the vision that God had given him for First Church and began to pray. A desire was born of God in Lead Pastor Burkett's heart to establish 'Preaching Points' throughout Fort Worth and the surrounding suburbs. First Church operates with a 5-fold ministry and each of our 'Preaching Points and Connect Points' is a direct result of this proper aligning of ministry.